13 SUPER FRUGAL ACTIVITIES FOR SMALL KIDS
We make t-shirts & I'm quickly realizing how important is it to consistently create.
Are you a mama on a budget? I'd love to hear your best kid-friendly activities in the comments at the end of this post! We could all use the ideas! Thank you for reading & I hope you're encouraged by the rest of this post.
I never thought I was a creative until one day my professor said 'um, yes you are because you were made in the image of God.'. So there's that. We try to cultivate creativity, all while using what we have, in our homeschool space. His statement can't be more true, we're all creatives! I'm learning this from my kiddos, first hand! Give them a bucket of Legos & they'll come out of their room with some pretty amazing creations! Give them a box & they might just build themselves a couch (see fun activity #1)!
I'm a homeschool mom so I get to see my kiddos interact with one another & create in their own habitat. Thankfully homeschooling provides resources & means for learning as well! We are so blessed by our experiences & the path that God has us on!
Please share your free, kid-friendly activity ideas in the comments at the end of the post! I'm excited to hear what you & your littles do for fun! I also hope you'll stick around & fill out the newsletter portion at the end of this blog post! We do giveaways on Instagram once in a while & I'm always sharing how we do life, on a budget.
Follow my mom life journey on instagram here!
I'm excited to share with you 13 super frugal & educational activities for small kids. I'm also including a troll craft idea!
#1 Let them become mini-engineers by playing with boxes.
I cannot tell you how excited my kids get when an economy sized pack of toilet paper shows up from Amazon. They.LOVE.boxes. They create everything from cribs for their dolls, stuffed animals & action figures to couches for their room & just about everything in between.
We consider ourselves 'minimalists' in the our very own way, ha! So there's not a lot of furniture or places to sit in our home, so they make places to sit!
They color, paint, cut up & create, all with boxes! I think this is a great way to repurpose something that would have been trash any way. Also, the kids are actually engineering something, so it's a great creative opportunity for them!
Probably my favorite part about this creation is that you won't feel guilty throwing it in the recycle bin when they're finished playing with it! Unlike toys, or real play couches that can get pretty expensive & kids become un-satiated with them. Try this box activity today, I promise your kids will love it!
This kid-friendly activity is free if you can locate some boxes lying around or ask for some at your local Wal-Mart!
We busy these Amazon brand baby wipes
We buy this Amazon brand toilet paper in bulk
We busy these Amazon brand paper towels in bulk
#2 Let them blow up & play with balloons.
Have you ever been around kids in a ball pit? Okay same concept here, they'll run, jump, hit, make faces with markers, all on balloons! Sometimes when we're at Target & the kids want to look at the toys, I can usually get out of it by saying 'guys let's go get a bag of balloons to play with this afternoon'.
I will say their interest in balloons has dissipated from actually playing with the balloons & my two oldest are more obsessed with blowing them up & having me tie them or learning to tie the balloons themselves. Either way, it's an activity that keeps my kids busy for a few hours.
This kid-friendly fun runs about a dollar per bag, so scrounge up some couch change & head to your local dollar store, Target or Wal-Mart!
I found this 100 pack of balloons on Amazon for about $10 (see Amazon site for current price)
#3 The park.
You had to have known this one was coming, if you follow me on Instagram or know me at all then you know we basically LIVE at the park. Why? Because my kids are homeschooled & they can climb, run, yell, swing each other & slide, ALL FOR FREE. It's really more than exercise, it's a place where they can pretend the ground is lava, a place where they can learn what their bodies are capable of & a place where I'll go when I'm older & remember the excitement in their voices when life was so simple.
This season of life is not forever, so for now we like to get to the park to get a brisk walk in, some fresh air, or slide down the slide myself!
This activity is free & there are parks everywhere! So get outside today!
#4 The local, public library.
They love exploring, learning how to use the computer, playing with the toddler toys & being in an atmosphere where it's their responsibility to pick things that they might enjoy.
Not to mention all of the kid-friendly activities the library has to offer like story time, free lunch, pajama movie night & lots of activities during the holidays. It would be best to either visit your local library online, call or walk in to ask what their calendar of events are for the month!
I let my kids pick their own books, we check them out & read them at home. Some of the best mama memories I'll ever make & hopefully I'm cultivating little books worms!
The kid-friendly activity is also free!
#5 Mummy each other.
Maybe this is wasteful, but if you don't do it very often then why not! Give the kiddos a roll of toilet paper & let them wrap each other in it. You'll hear laughs & screams that you've never heard before.
You can even throw in a history/geography lesson while you're at it.
This activity is free, if you bag up & save the toilet paper for re-use!
#6 The splash pad.
In the hotter months, you'll be wondering where in the heck you can take the kids to either give your energy bill a break, makes some new friends or just get out & have some fun. We like visiting the Splash pad in our area or taking a day trip to Legoland! Which is our favorite, not so budget friendly place to go, but super fun & maybe a vacation idea on a budget! & if you're homeschoolers like us, you can look into getting tickets through your Charter school!
If it's cooling down see activity #12 which is a great Fall activity!
The splash pad in your area should be free as well!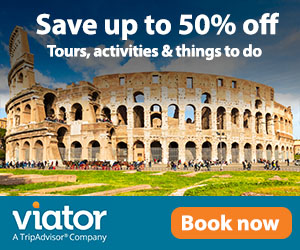 #7 Paint.
Collect pine cones, leaves or sticks from the park & paint them!
My kids love to create & paint!. Anyone having a birthday coming up? Have your kiddos paint them a card, or make a gift!
We did a troll storyteller puppet craft. Here are the supplies you'll need for this craft.
paper towel roll (cut in half) or toilet paper rolls.

eyes (if you don't have these, you can draw/paint them on)

clothespins

scissors

glue (optional for eyes)

paint
We use this gluten-free paint for EVERYTHING & it lasts a really long time!
directions:
kids paint the roll & leave it to dry.

kids cut (if age appropriate) hair on top of roll to make hair & fold to their liking

clip with clothespin

glue eyes on

let the kids use their imagination & have the tolls tell a story about what they had for breakfast, what they did yesterday or re-tell what they learned in science, the choice is theirs!
If you have an easy & budget-friendly craft idea, please share it in the comments at the end of this post!
#8 Write letters to their cousins and/or family members.
If your kids can't write letters then they can draw, color or paint a letter for them. If they have grandparents out of town, then have them write a 'thinking of you' card! You may need to sit down & help them out, or just let them go for it & get creative!
This is also a free activity if you have some construction paper & paint and/or crayons & markers.
#9 Make gifts.
Pinterest is a black hole of DIY gift ideas. If you're on a tight budget & Christmas is approaching have your kiddos get their hands dirty & make DIY sentimental gifts for their loved ones. Hopefully we're cultivating gratitude & giving by doing this!
This is also free or you may want to head to hobby lobby with the kids to pick up some crafting supplies!
#10 Play dress up.
Get the Halloween costumes back out & have the kiddos play dress up! Better yet, let them head to the park in their costumes, they'll make a lot of new friends & have so much fun!
#11 Make ice cream sundaes!
This is one of my favorites because I love ice cream & it gives the kids a chance to get their creative juices flowing! It also gives the kids some freedom in the kitchen! If you're not big on sugary sweets, then try yogurt parfaits! I have some healthy(ish) snack ideas in this post.
#12 Take the kids to the local farm.
Our local farm works on donations, so we'll drop them $5 when we stop by. We basically get to see God's creation & learn science, hands on, just by touring the farm!
They get to see farm animals (including all of the cute kittens & mama cats), sometimes pregnant farm animals, or bathing farm animals, vegetation & I get to grab a lavender latte, it's a win-win! So google local farms in your area, see if they allow visitors & ask what the cost is to take a self-tour.
#13 Declutter & take items to Goodwill.
There's so much you can teach kids by giving their gently used items aways. It's also fun to shop the aisles & maybe even let them pick out a toy! It's such a great lesson, for me, in recycling & repurposing things so we're not wasteful. We're not great about reusing & reducing, but with practice hopefully we can get better.
I'm working on embracing the season, one paint spill & farm trip at a time! I know messes are not always fun cleaning up & parks might seem boring in the scheme of a big & busy world, but I'm learning how important is it to cultivate the love of simplicity! I'm learning this more for myself, than for them. So my encouragement today is to find hope, meaning & excitement in the simple things that life has to offer! Preaching to the choir always!
With grace & coffee,
Waynna
disclaimer: affiliate links are included in this post. at no cost to you, shopping the links in this post may result in a small commission to me (another lavender latte please!). so happy shopping, happy creating & happy creating memories with your little loves!
Speaking of embracing the season, shop our 'embrace the season' tee here!
heather stone | EMBRACE THE SEASON
This is my wear everywhere tee! It reminds me that the motherhood season with little is SO short! I love the flowy feel to this tee & the color combo gives me all the year long vibes! Embrace all of the seasons with your littles, be encouraged & comfy in this bear graphic tee.